Found this great little Festoon bulb that drops right into the rear dome in the Prius. It is not nearly as bright as the LED dome conversion modules that I make, but they are relatively cheap, and at least as bright or brighter than any other imported unit that I have found. I tried like heck to fit our constant-current circuit board into that rear dome fixture, but have not come up with a workable drop-in solution.
Here is the factory rear bulb with the import replacement.

Get into the diffuser like this. There are two pry pockets. Both on the switch side of the diffuser.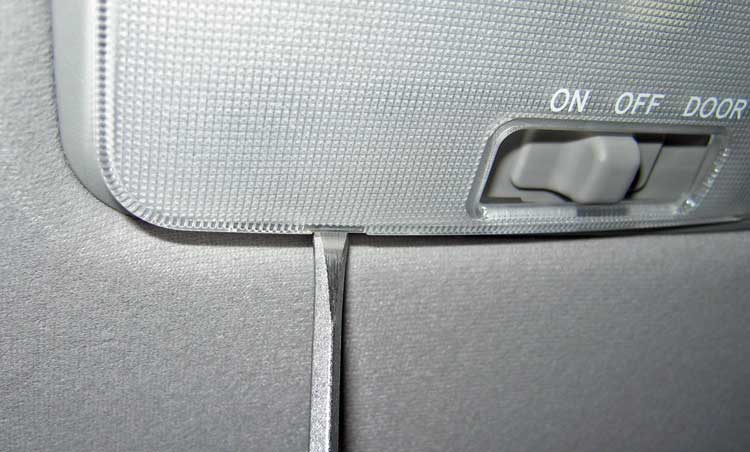 Installed, off.

Installed, on. (with flash on)

Flash off.

Not sure if this is helpful, but here it is lit behind the diffuser.