Prius LED conversion for Rear Dome Light
---
This is proving to be a really tough task. The rear fixture has a TINY recess that will not fit our standard constant-current circuit. In an attempt to make it work, I added some long legs, so the circuit can sit outside the recess where the bulb normally sits. There is VERY little room between the fixture and the diffuser lens though, so work still needs to be done here!
First attempt was to add legs. Shown below is the factory 8W bulb, and the constant-current circuit with long legs.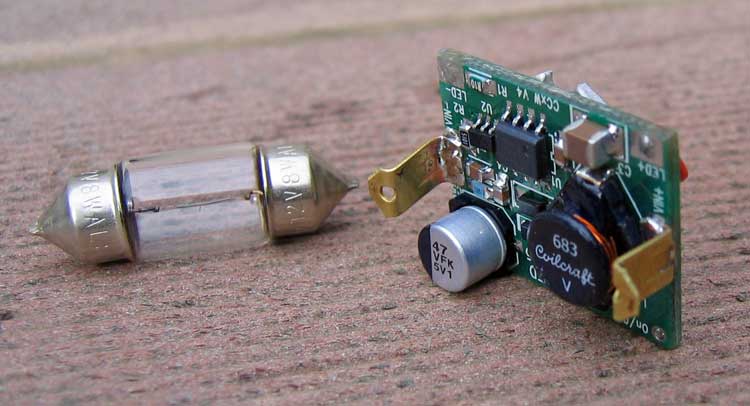 The LED in place.

the factory bulb in place. Might look brighter here, but it isn't! I think the camera just likes this tint better.
---
Next step was to completely modify the fixture to fit the circuit.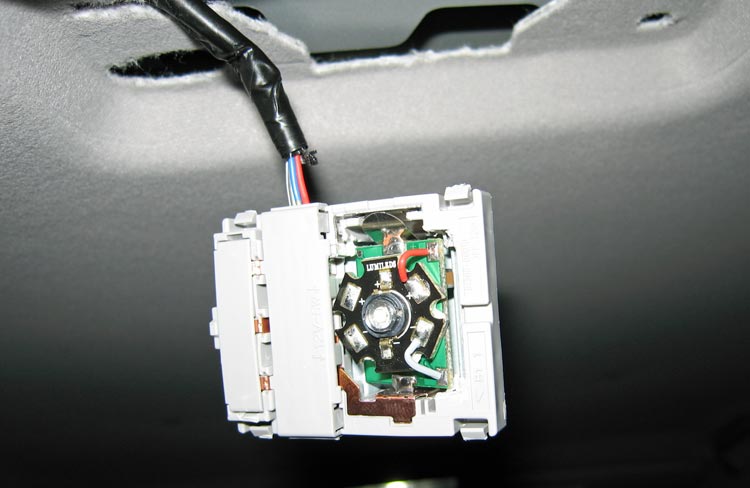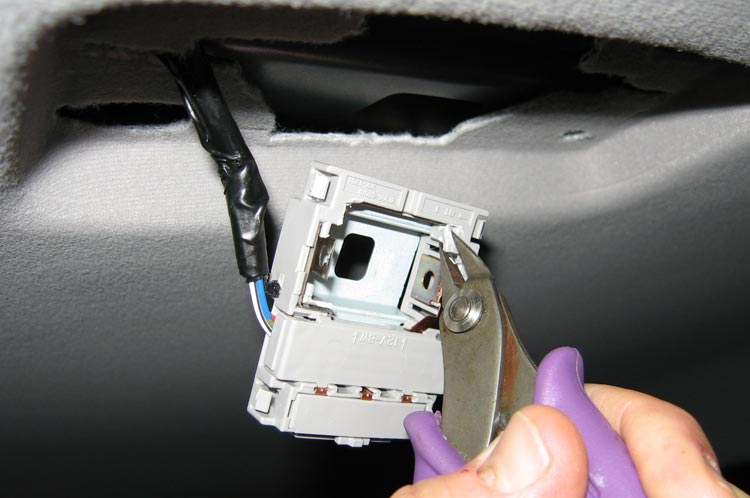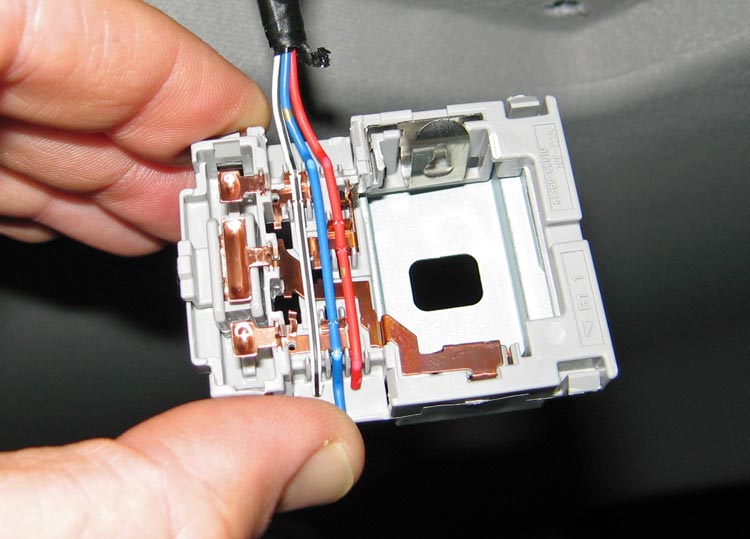 ---