SportsRig Trailer
---
Delivered May 27, 2007 from SportsRig (after a 9 week wait). Yes it was expensive. What attracted me to this model is the "designed and made in the USA" aspect, the simplicity, the independent suspension, and the quality of build. Turns out that the customer service is also excellent. My last trailer with leaf springs was rated for 1200 pounds (!) and even when loaded with a heavy appliance, would bounce clear off the pavement over small road imperfections. The SportsRig NEVER does that, and remains quiet back there even when empty. This trailer rolls so easily that it can be used as a hand cart even when fully loaded. Can be used to take the Kayak from the parking lot down to the water, for example. The trailer weighs about 200 pounds empty and has a 250 pound cargo capacity (upgradeable to 450 pounds with optional heavy-duty shocks).
This is basically a roof rack on wheels. The whole system simply supports two Yakima-style cross bars. You can then bolt anything to those bars that you can bolt to Yakima bars. You can make a bike trailer, utility trailer, cargo trailer, boat trailer... or any combination of above. You can get wider bars, taller bars, longer tongues. Goes together like a giant Erector Set.
See the trailer in action behind the Prius, and the Rav4EV.
Here is everything that comes in the four huge boxes.

There's the shipping boxes.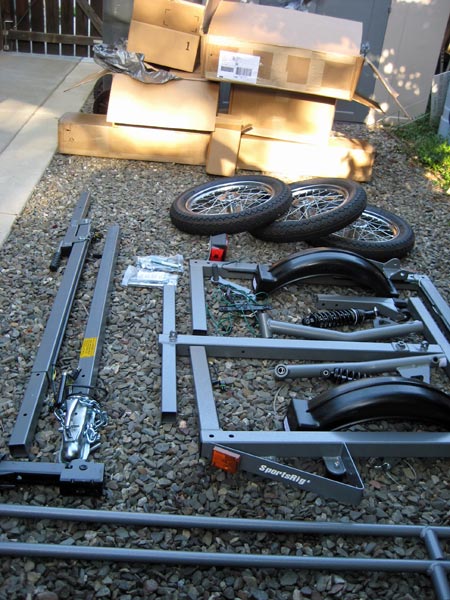 Assembled and folded.

Loaded for the first trip.

---
Some issues (all resolved):
A bit of shipping damage. The driver's side fender/light flange was twisted. I beat it back into shape OK, but cracked the powder-coat doing it.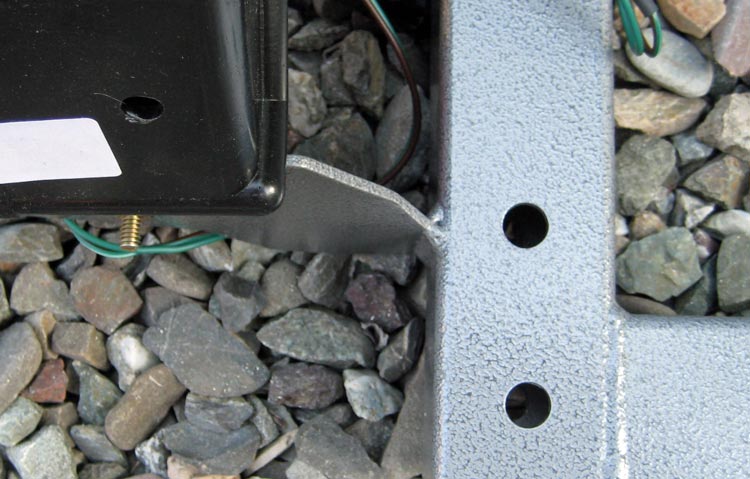 It appears that the passenger-side swing arm bracket is not square to the trailer frame. At the end of the arm, the result is 3/8" difference from the driver's side. Bracket is tilted to the outside as shown here. This frame section was replaced by SportsRig without question.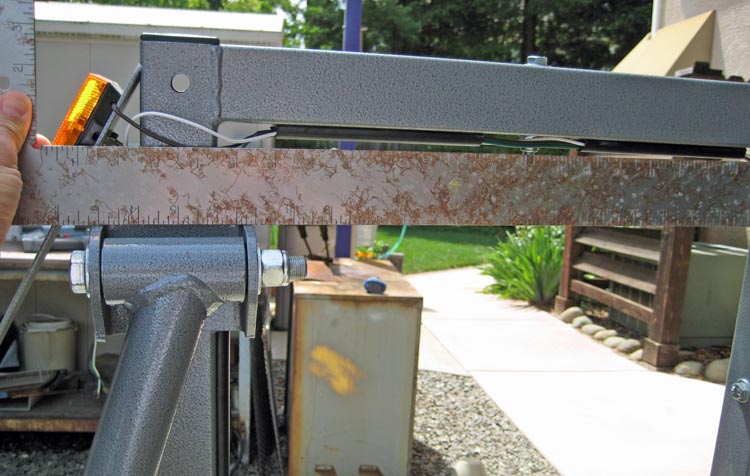 You can see the slight angle with the naked eye though this shot isn't the best at showing it!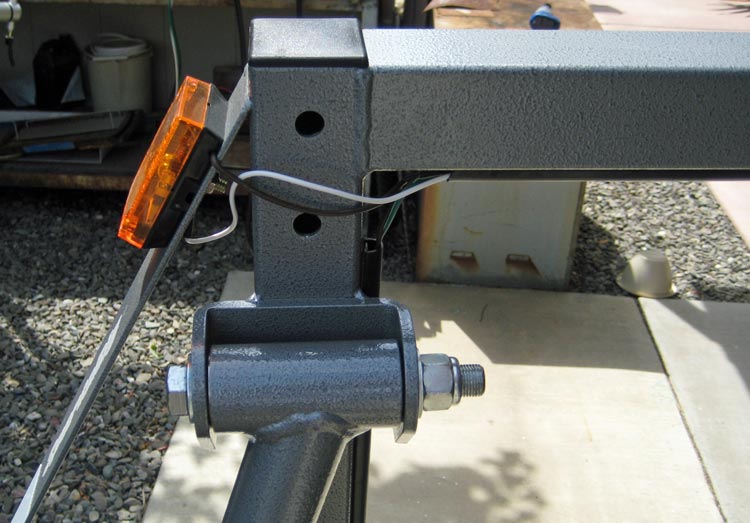 When folded the adjustment lever on the jack stand can cut the lighting wires if you aren't careful. I have rounded off the sharp edge with a grinder, but the wires could still be crushed if you are in a hurry. The wires should be routed to the side instead of directly in harm's way. I have since taped those wires off to the side with silicone tape.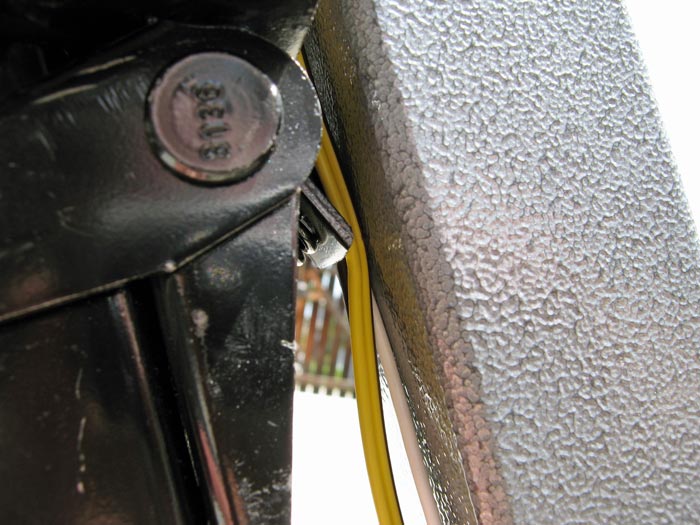 ---