Articulated LED Map Light Conversion - V2
---
The time had come to free myself from incandescents completely! At least for my interior lighting. At the same time, I wanted to add uController functionality for the front light that matched the V2 rear dome. This project started with Map Light Conversion V1.
The first step, as always. is to add as many wires as possible. Here I am only getting started. Each circuit requires six wires (and there are now two uController circuits) plus the individual fixture switches require a couple of wires each, and then there are all the power wires that need to go to the correct places. Not to mention the jumper wires that put the emitters in series. And on and on. Soldering is fun.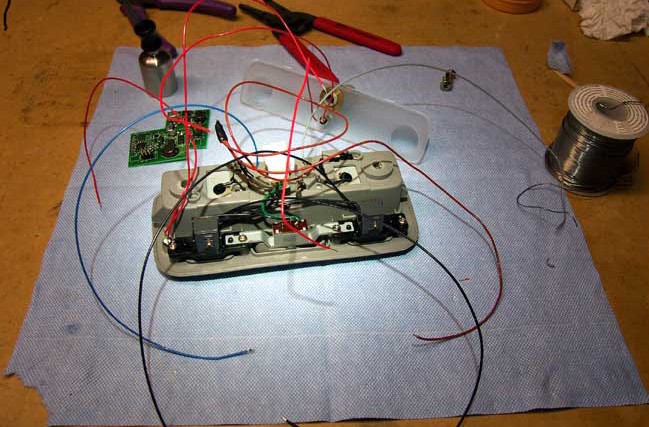 Here is the inside, behind the diffuser. Both off and on The Luxeon Stars are thermally bonded to a round heat sink, and a custom reflector is added just for grins.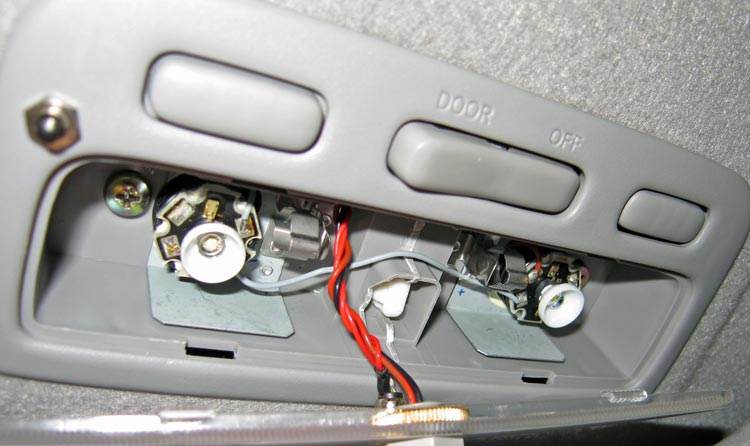 Below are two shots of it completed and installed. In addition to the two 1W emitters behind the diffuser, there is another 1W emitter in the aimable reflector head. The fixture lights are controlled with the driver-side fixture button, and the articulated "map light" is controlled with the passenger-side button. When the map light is used by the passenger, there is no spill into the driver's eyes. One of my main criteria! As I have it set up, the door switch turns on the fixture lights only, just like in stock form. All emitters are dimmable, and will auto-sleep if left on. There is really no way to run the battery down by leaving a door open or a switch on now.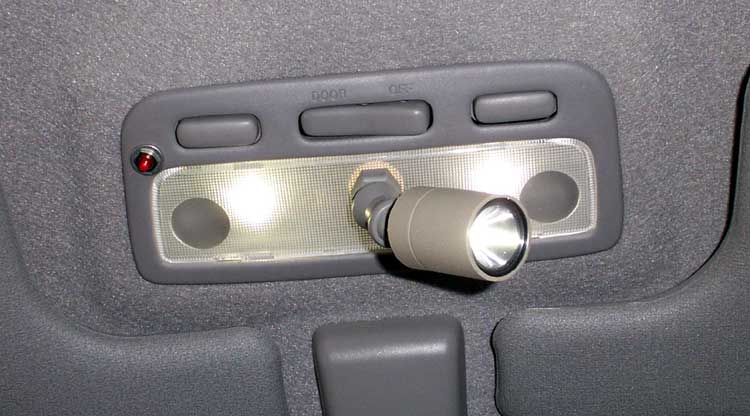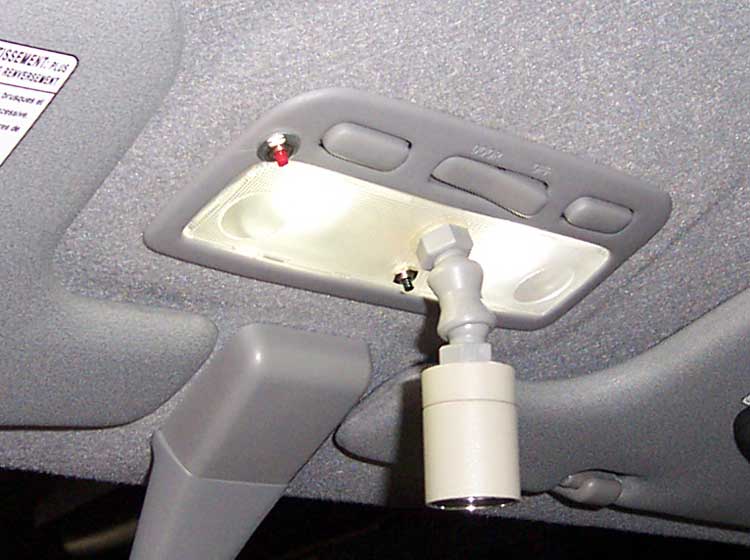 ---