Tesla Roadster
---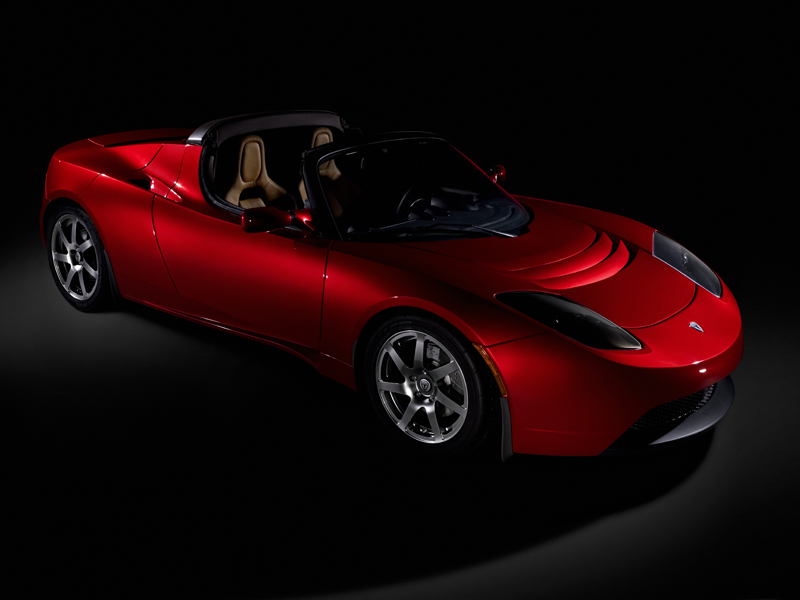 The Tesal Roadster. Began taking orders in 2006-2007, and first deliveries were in the warmer months of 2008. Approximate cost $98k (now over $100k)
0-60 in 4.0 seconds.
240 mile range on Li-ion batteries
Quick-charge capable. Also slow-charge capable from standard 110V-220V outlets.
---
We had a ceremony for the world's first public 70A Tesla charger in Woodland, CA. There were rides and drivers offered. And with private owners and Tesla experts in attendance there was some great discussion.
Here is Kyra with her first experience of the Roadster.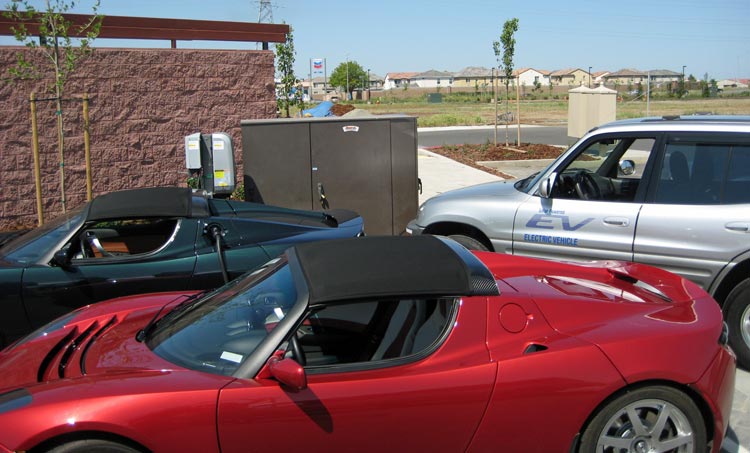 This Signature model is being charged from the new 70A charger.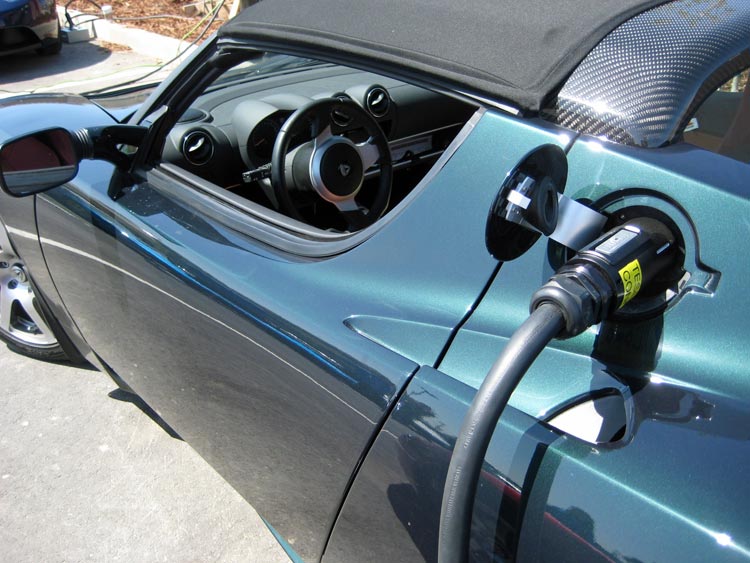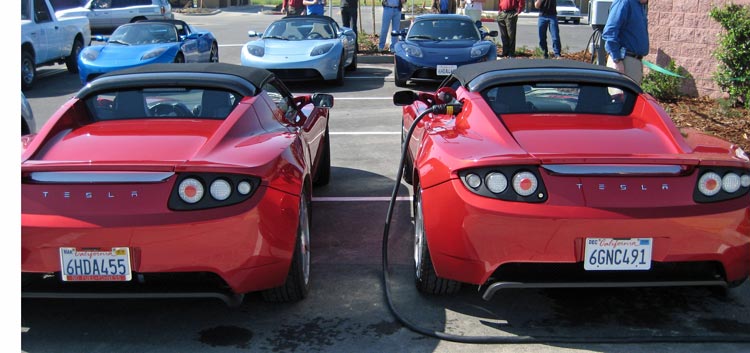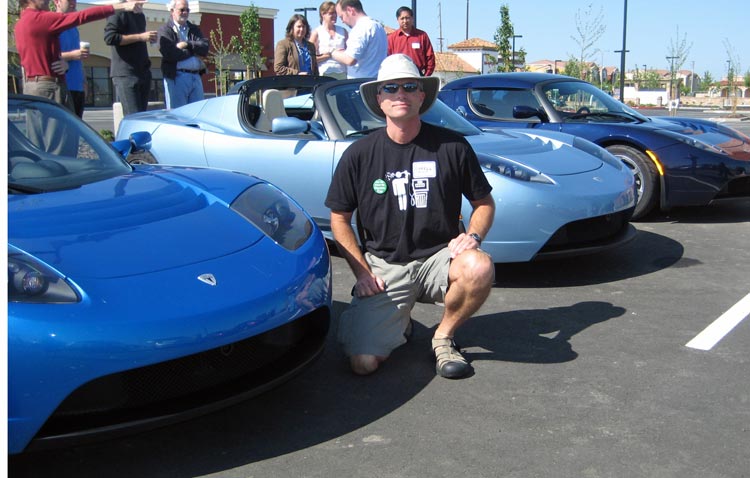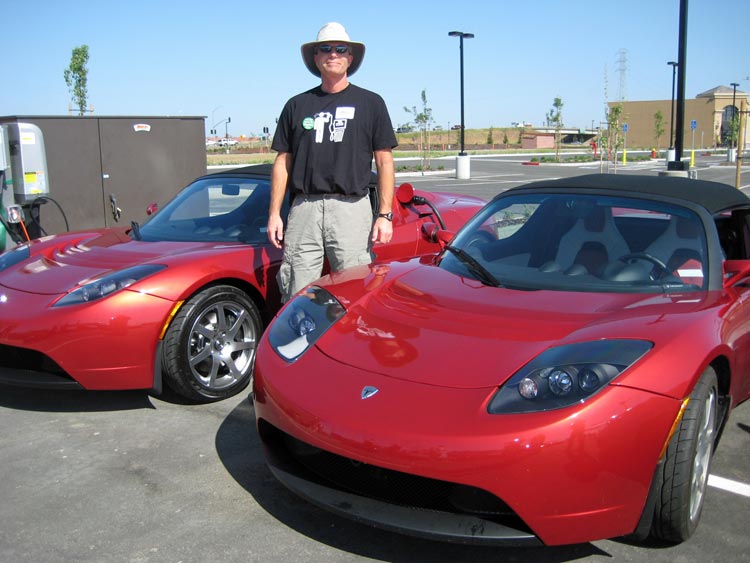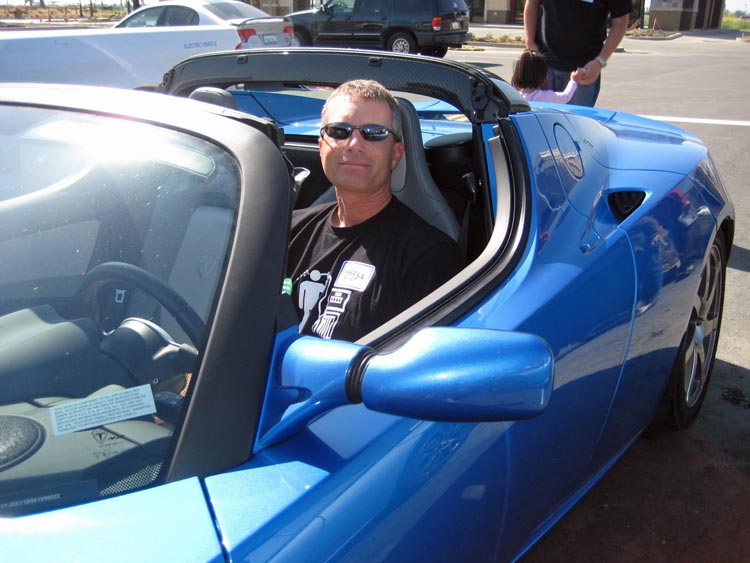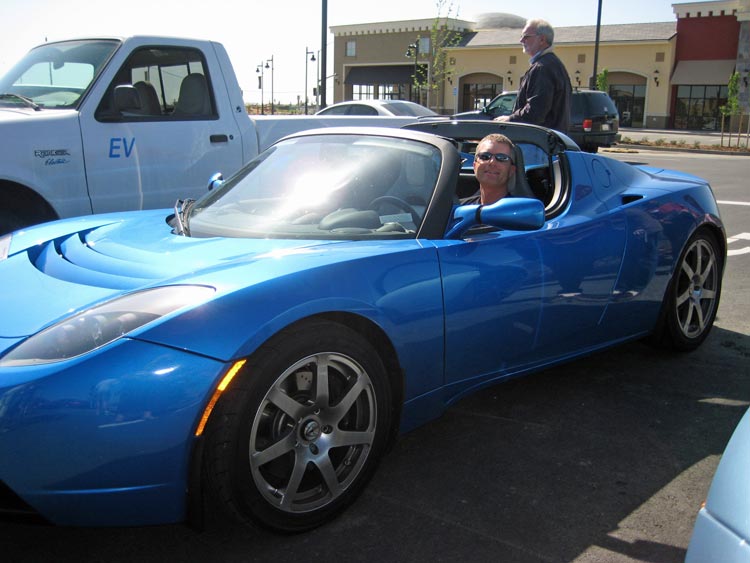 Love this shot of a May 2010 SoCal Roadster gathering. There were over 60 Roadsters total, but this was all that would fit in the arena.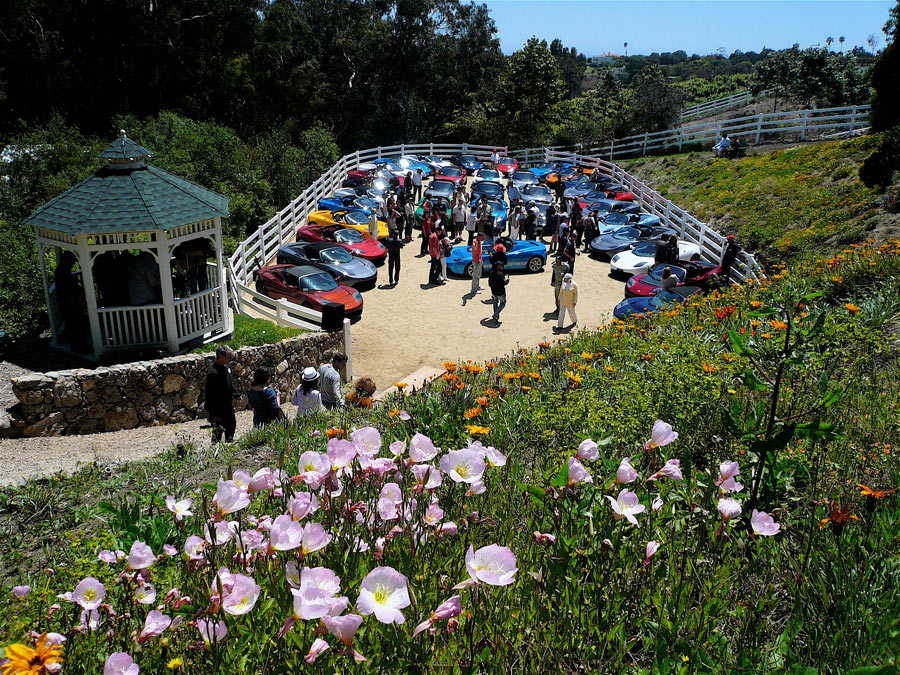 ---