24 June 2006 Vent Mod Party
---
Some shots of the mutiple Ravs that had vents modified with magnets.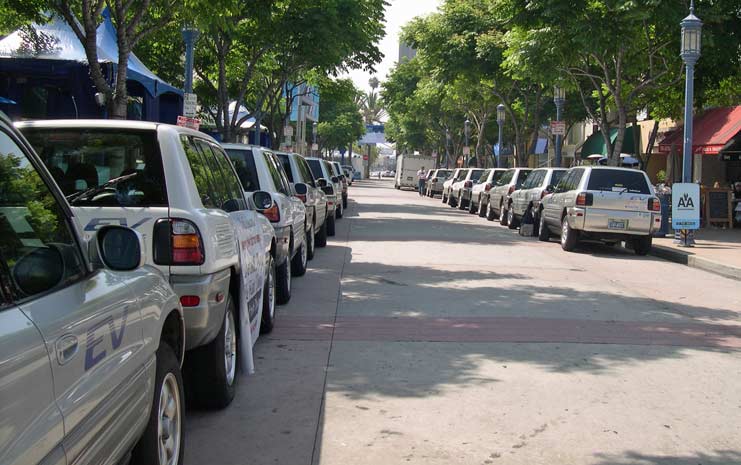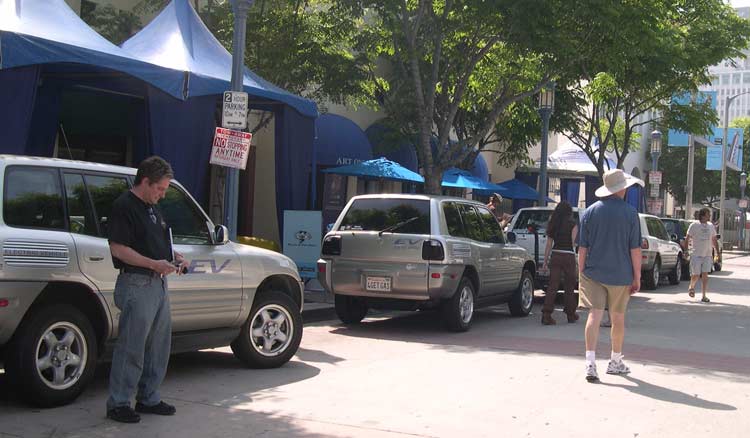 Dency explains all the things wrong with Darell's method (guessing here!) :)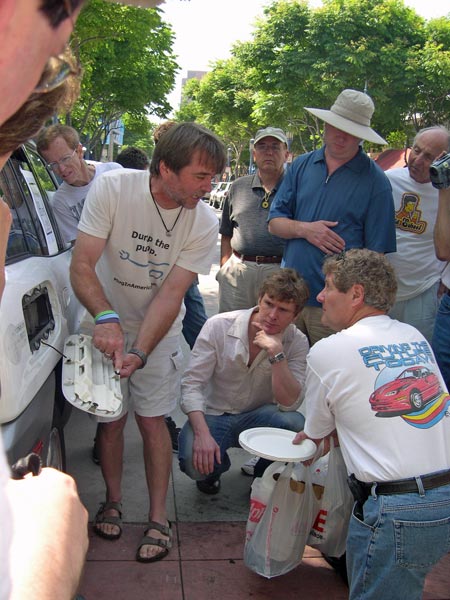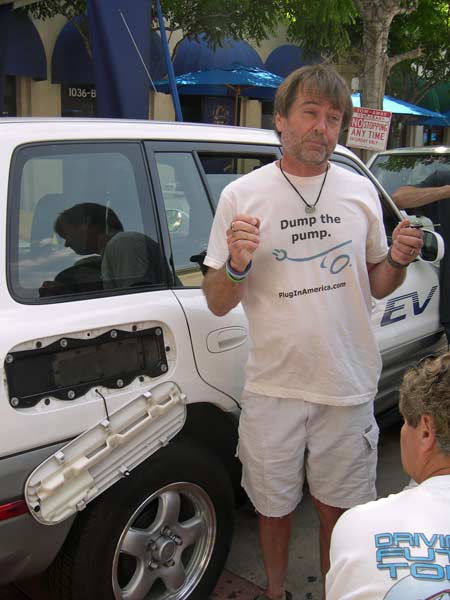 So much for EVs being clean.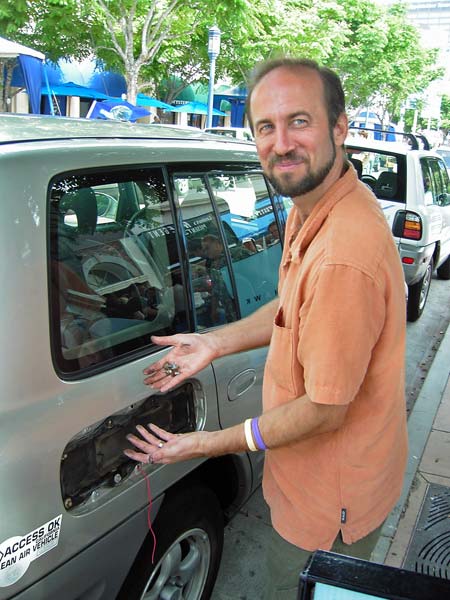 And cleaning these vents isn't even a maintenance item!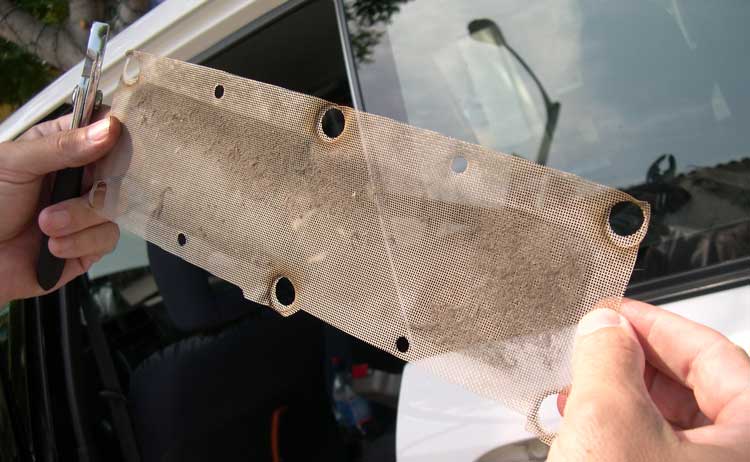 Awesome banner.

---
And some pictures of "other" EVs and frivolity at the mod/film event.
1948 Pontiac owned by Tommy Chong (Cheech & Chong) - converted to electric by Left Coast Conversions.

Gadget's Triumph. Another Left Coast EV Conversion.

---