The PLUG
---
03.14.04 In preparation for "parade season" and to counter the "you don't have to plug it in!" ads for today's gasoline-only "hybrids," I decided to do something extreme. The inspiration hit me when I installed my new Yakima bike rack into the Rav's hitch receiver. The snake-like look yelled "power cord" and the rest is history. The plug body is made from a plastic DeWalt tool box with the innards ripped out. The tines are wood, the ground pin is PVC with a Taco Bell antenna ball shoved in the end (painted "Metallic Gold" - which ended up looking enough like brass to be useful). Then the bike rack is covered with 4" corrugated drain pipe and trimmed up to fit just right. Everything slides or clamps on so the assembly is 100% reversible. No, I don't drive the car like this normally. But I AM thinking of painting a giant outlet on my garage door soon. :) Having this on the back gives driving in reverse a whole new meaning.
Featured in many news articles after the March, 2008 CARB hearing.
---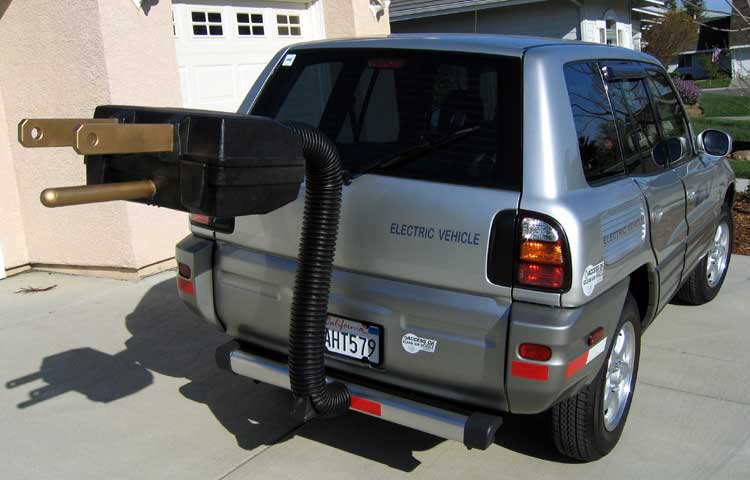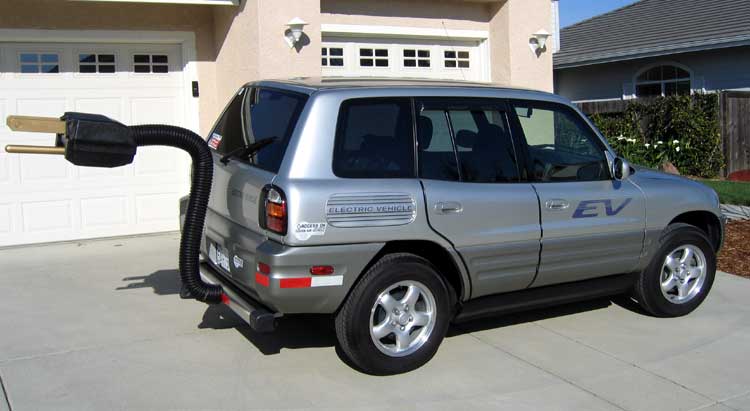 In action at UC Davis Picnic Day Parade, April 2005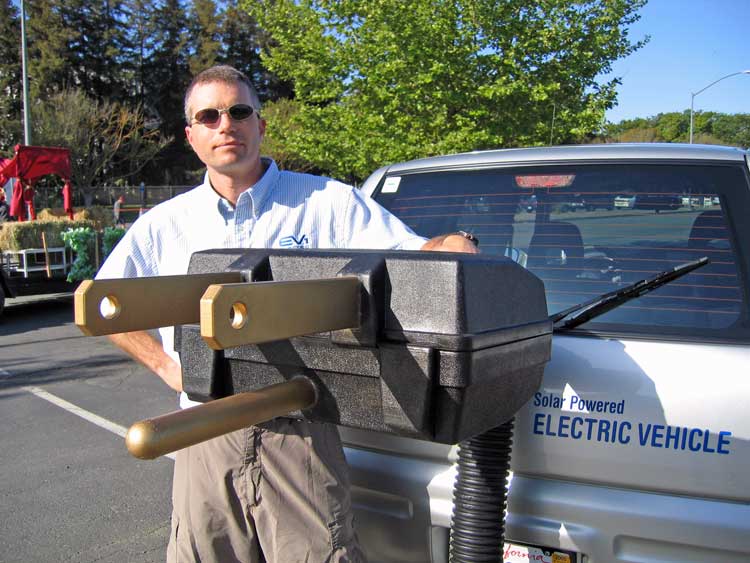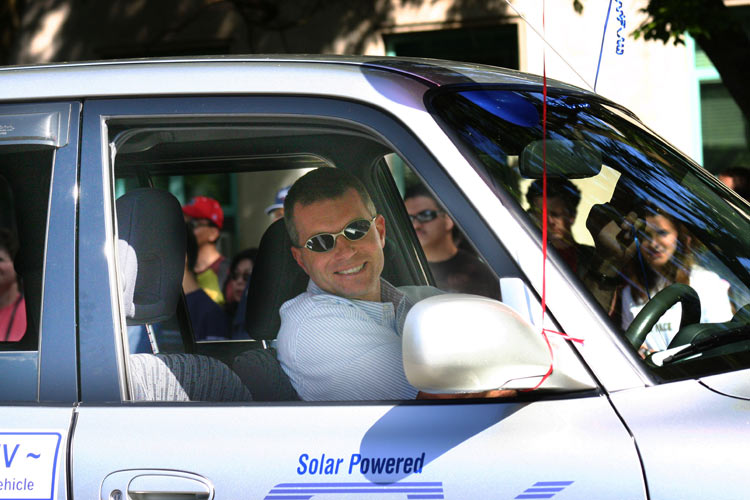 ---
And now it is time for Plug V2. I'm ditching the Yakima rack for a home-built rack of similar dimensions. Here's the skeleton next to the rack that was used for V1. The new skeleton is cut and welded recycled bed frame steel.

Then I painted it bright orange so when it hangs on the back of the car without the plug, nobody puts an eye out. Here you also see the 4" pipe that becomes the power cord, and the plug box open (this is how it clamps to the support.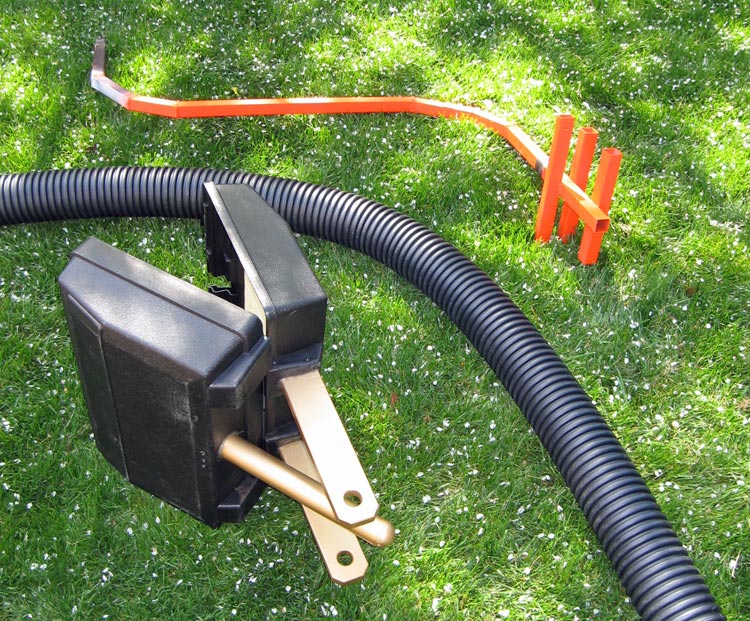 And finally, I added a Xenon strobe to the top of the plug. This will run off the trailer lighting and will activate with the running lights.

Shows how this fancy "toolbox clamp" system works. It is just a DeWalt tool box, with a notch cut out, some foam padding glued in and some gold-painted wooden tines out the other end.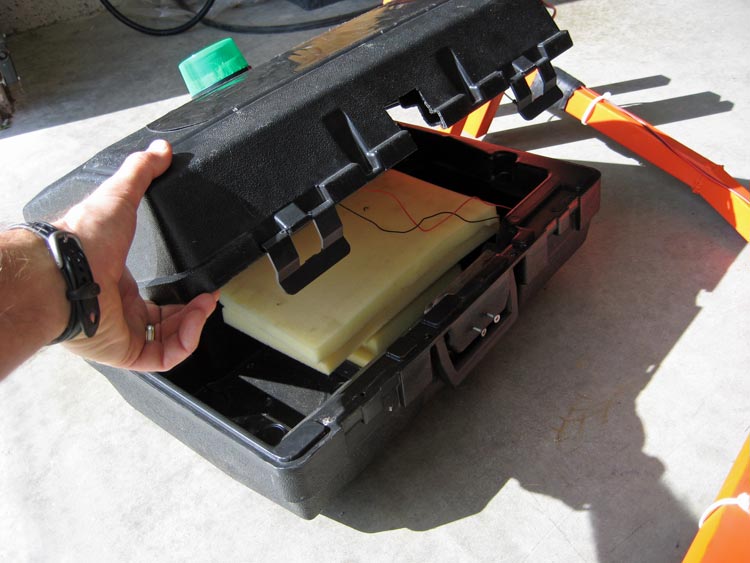 And now, updated for 2010 by driving with a Tesla Roadster in the parade.

---