Rav Disassembly Pictures
---
I just wanted to have these available for reference.
Passenger-side cargo area with all trim removed (this was my first attempt at getting the battery vents off)

Inside the Driver's door. I can't even remember why I was in here.

The door panel.

Behind the gauge cluster, you'll find this: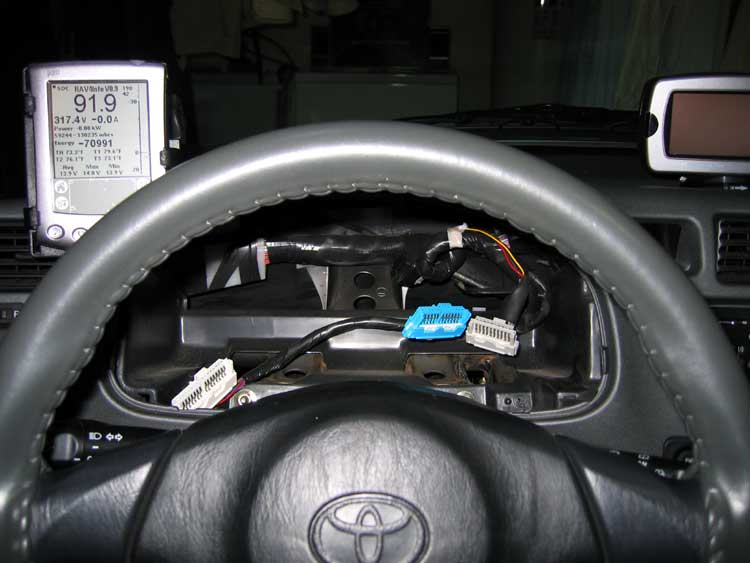 The "rectifier"

The "suitcase"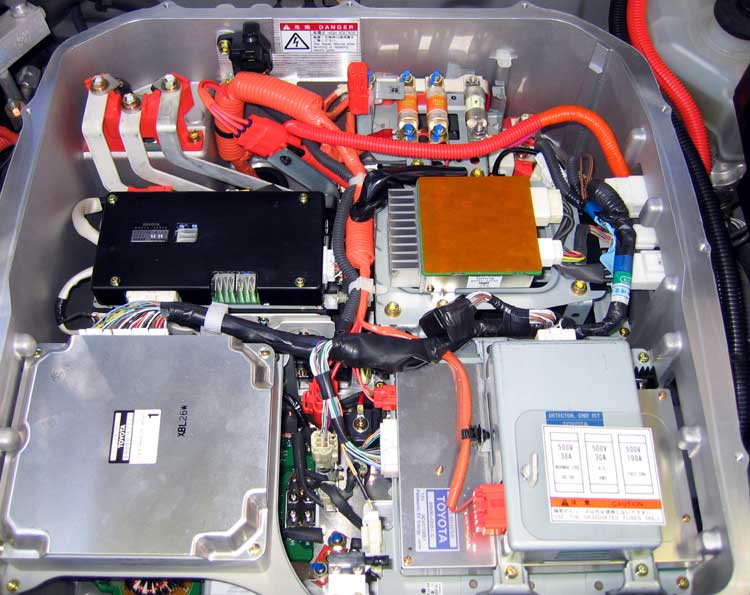 Thanks to Paul Scott for the following shots of his Rav being resurrected from a "total" collision:

---
Palm cable apart for Nate.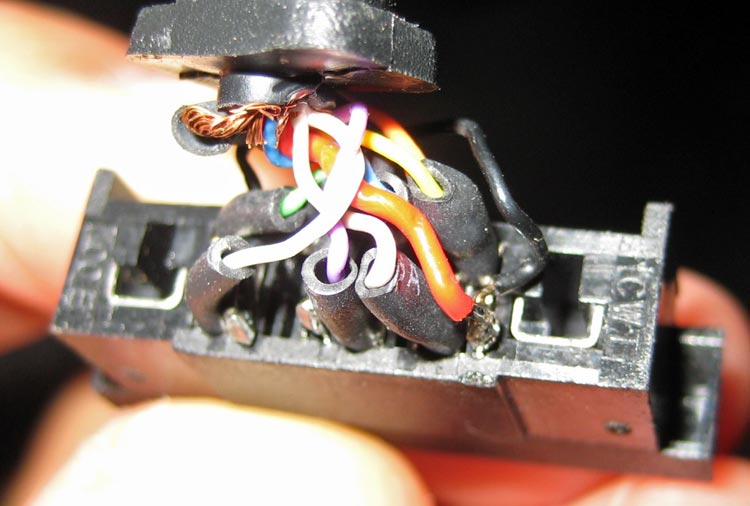 ---