Rav Antenna tie-down
---
The 36" whip antenna of the Rav sticks up too high to clear most garage entrances. One solution is to only extend the antenna just enough to clear the garage, but that can seriously hamper reception. Another solution is to fully extend the antenna, then tie it down to one of the roof rack anchors. Sorry for the poor pictures - tough to take at night in a dark garage!
I first drilled a hole through the plastic end cap. I then passed some 50-lb test fishing line through the hole with a knot on the back end to secure the line to the antenna.

I then tied the other end of the line to the front rack anchor point. Others have used the rear anchor point.

This is probably my best shot of the garage's cobwebs.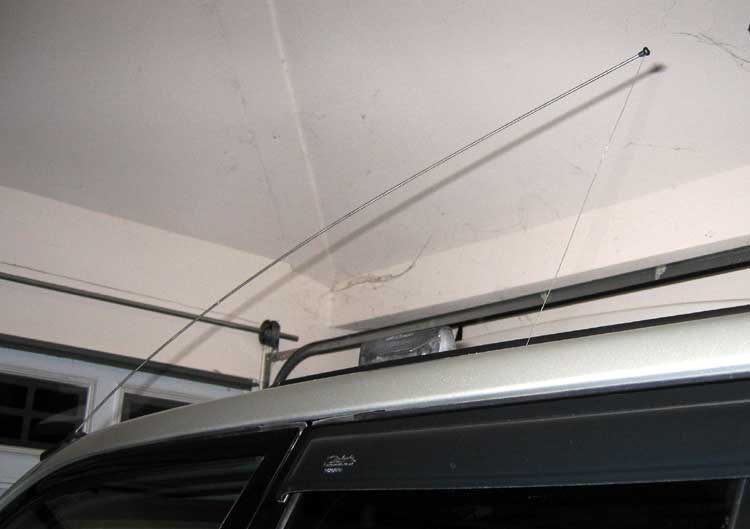 And this angle makes it look like there's no way it'll clear the garage door even with the tie-down... but it does!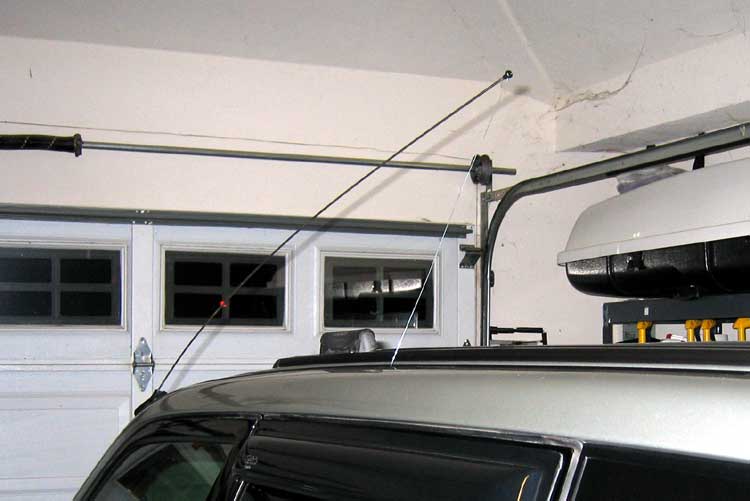 One final close-up of the finished project.

---