EV1 Vigil
---
February and March, 2005 - an EV1 vigil at GM's storage lot in Burbank, CA
A reminder of the EV1s' fate.

Tom Dowling and Gil Dawson - the movers and shakers of EVchargernews.com
(Nice EV1 apparel, guys!)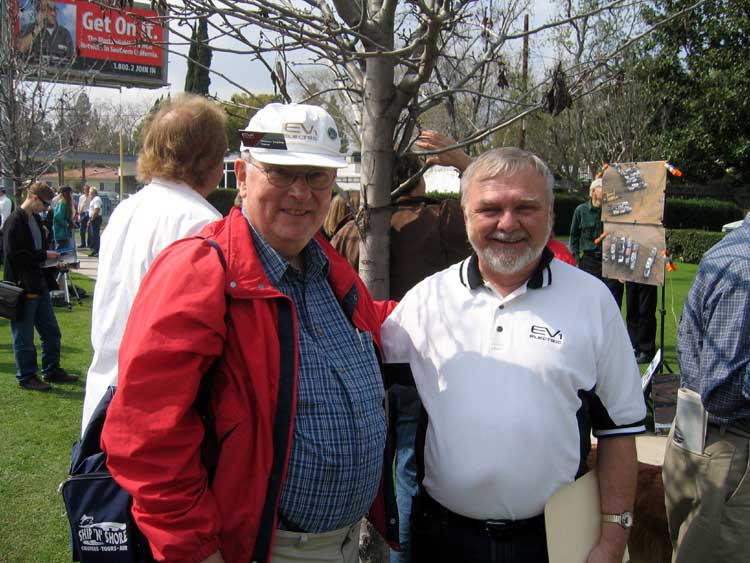 Alexandra Paul

Chelsea Sexton, former EV1 specialist and GM champion

The standoff...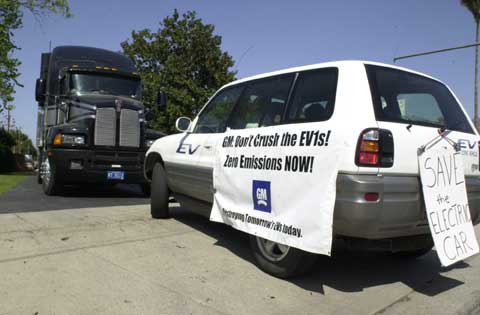 ... that lead to the arrests (Alexandra)...
.
... that makes society safe for gasoline cars once again. (Colette Devine)

And there they all go, to the crusher.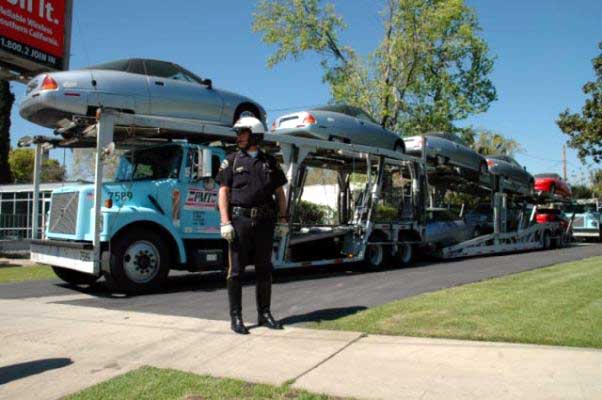 ---