Kyra at 18 months having her way with the "new" EV1.
---
charging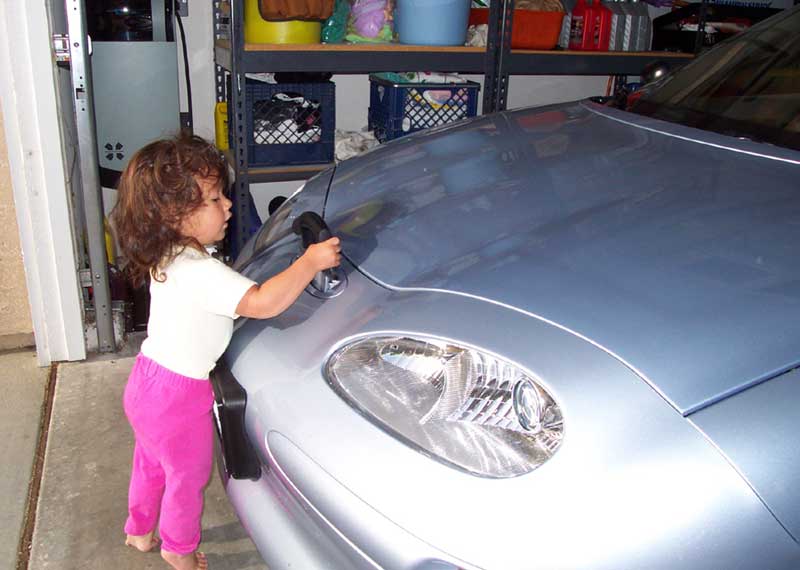 backing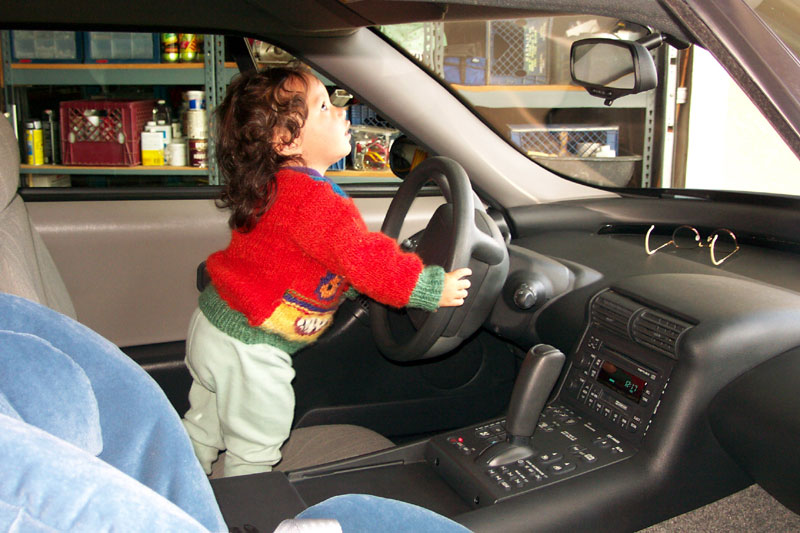 mugging

shifting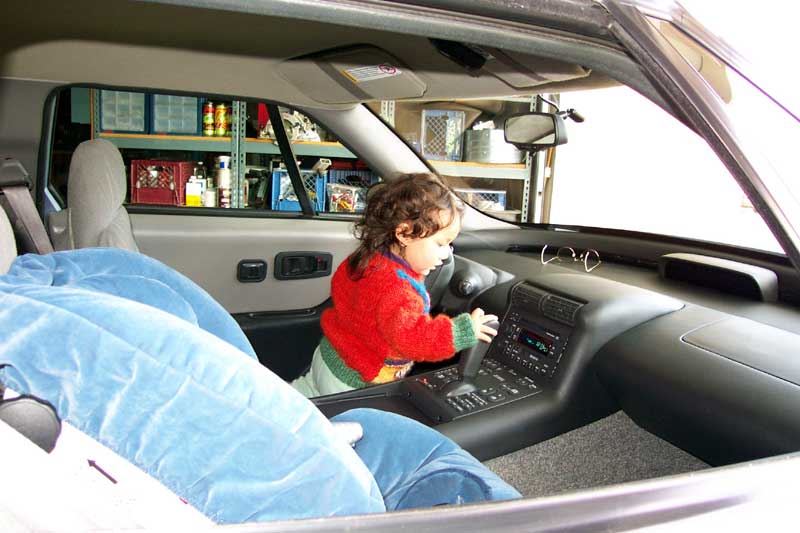 And driving her own EV.

The day before the car was returned to GM. Kyra accompanied me on that mission, and cried on the ride home when she realized we were leaving the car.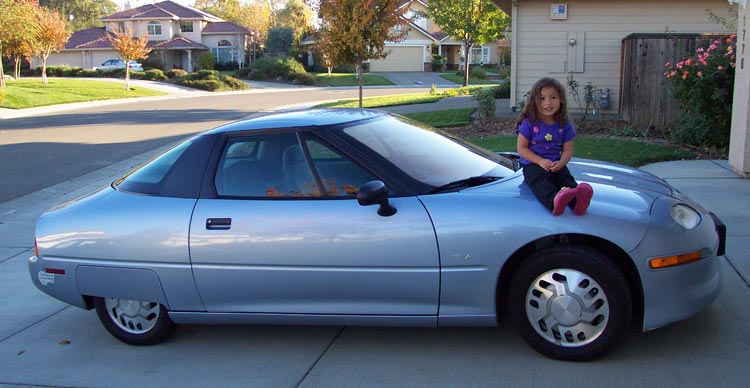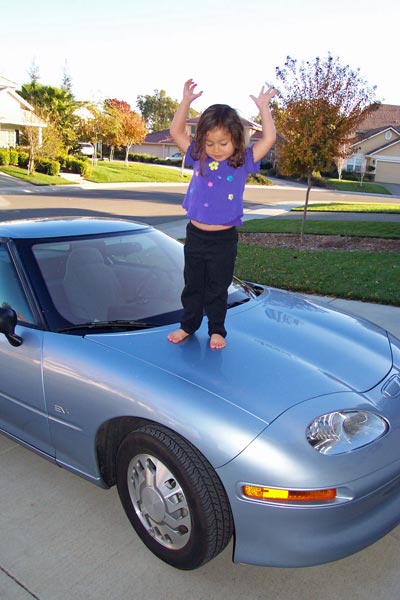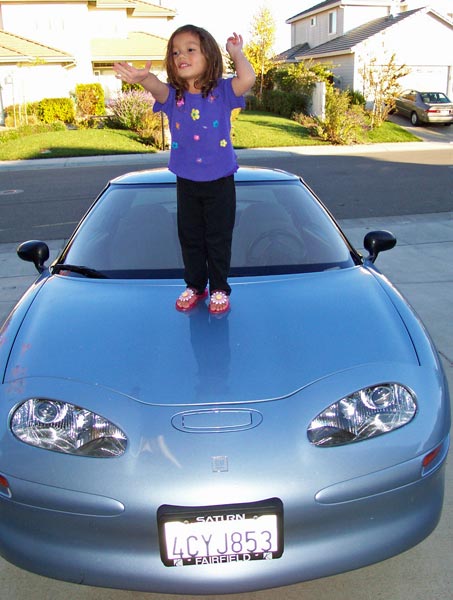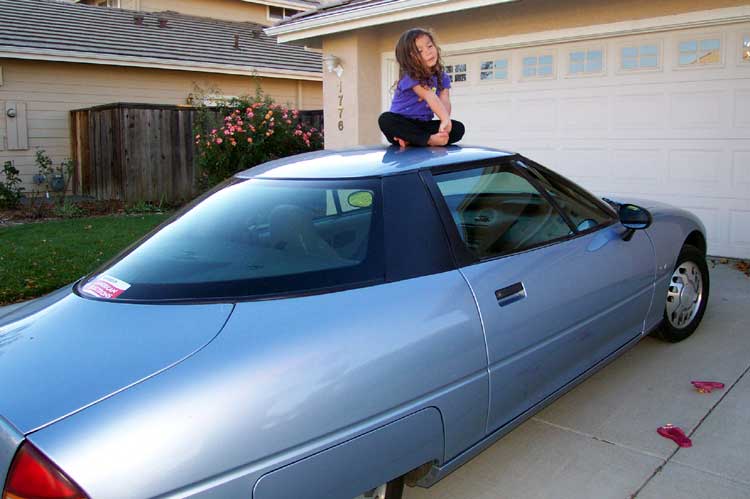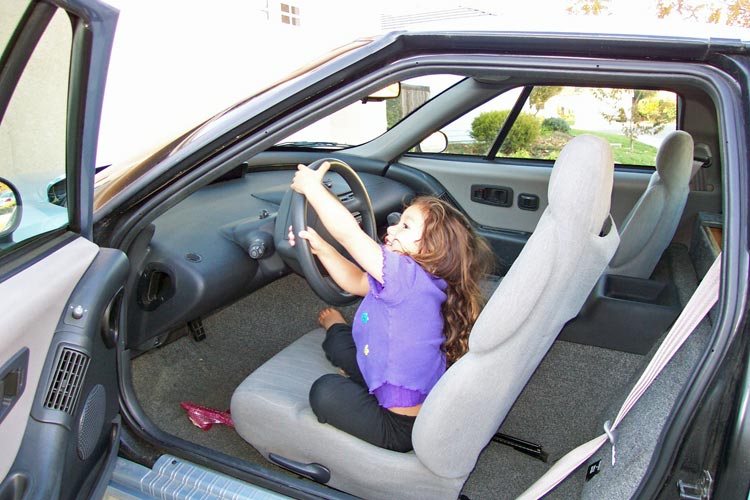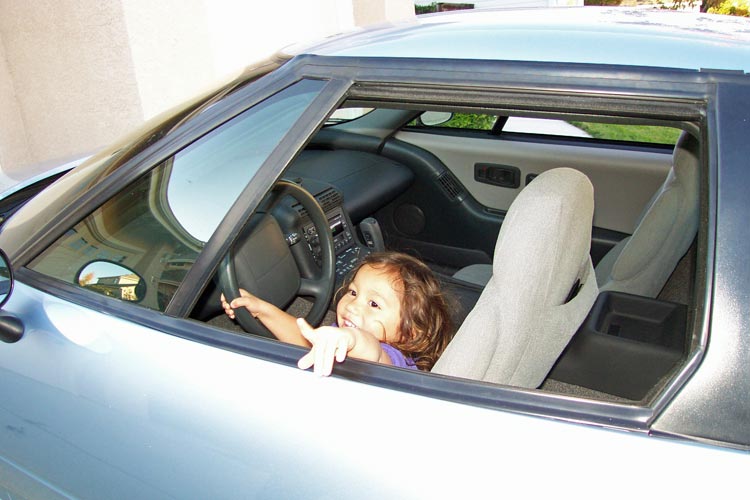 ---