EV1 Gallery
---
EV1 prototype, the Impact. The EV land-speed record holder (183 mph in 1994).

Hey Look. GM made a series hybrid back in 1995 or so. And the Volt is super new tech?

Just washed. The dark spots on the pavement are WATER... not oil.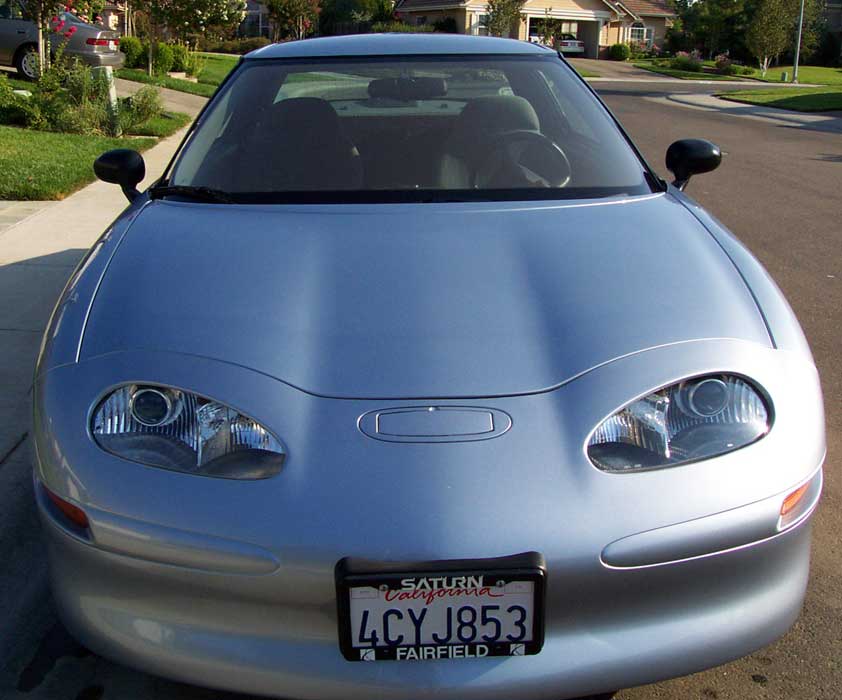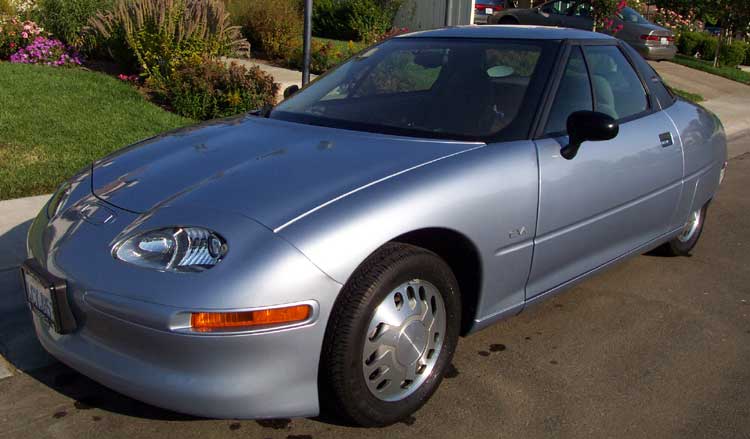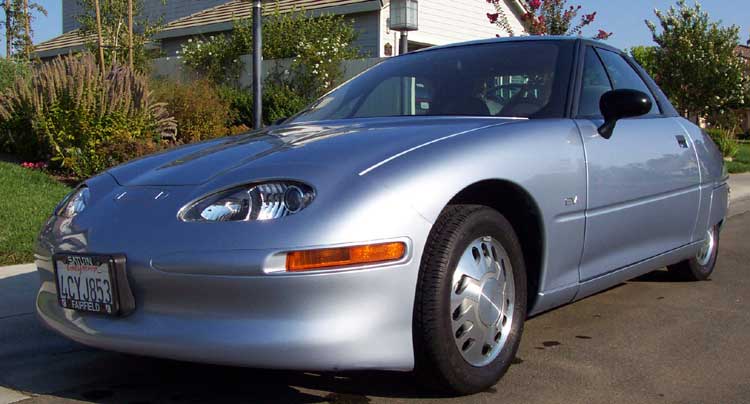 Kyra on the car the last evening before the vehicle was returned.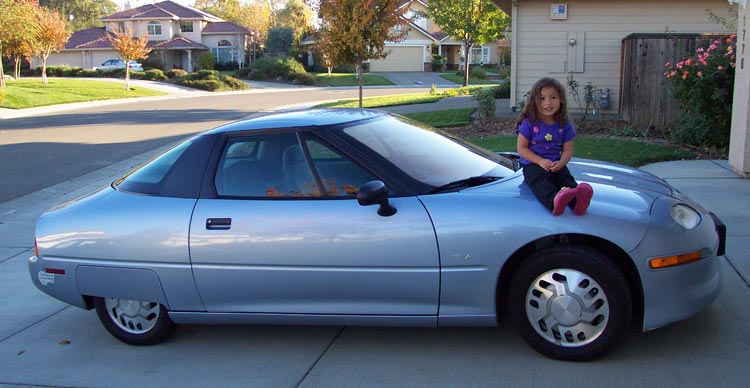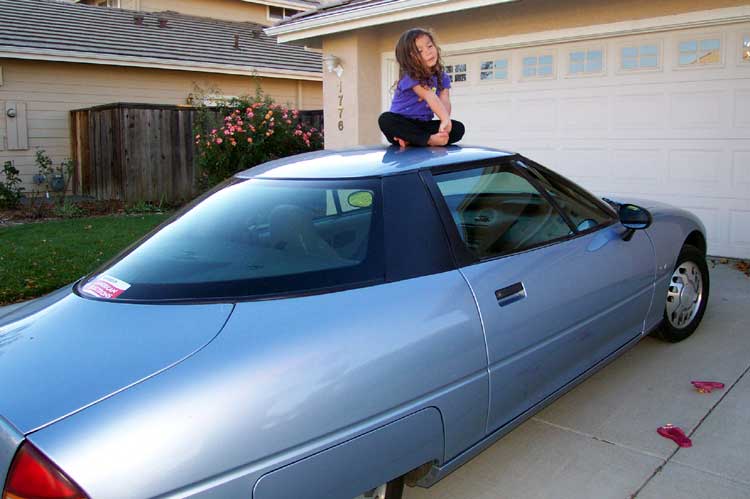 The interior.

An EV1 with the Tzero in San Francisco.

Picnic Day Parade, UC Davis, 2002.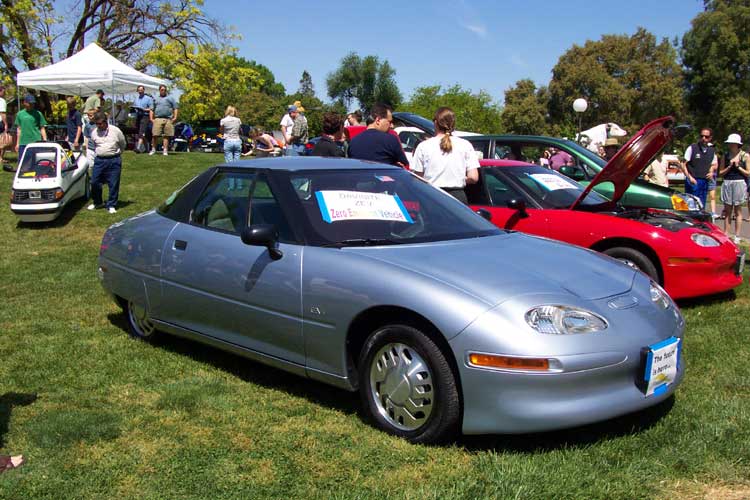 The other two colors.


Whatcha got under the hood? A big box of electronics, mostly.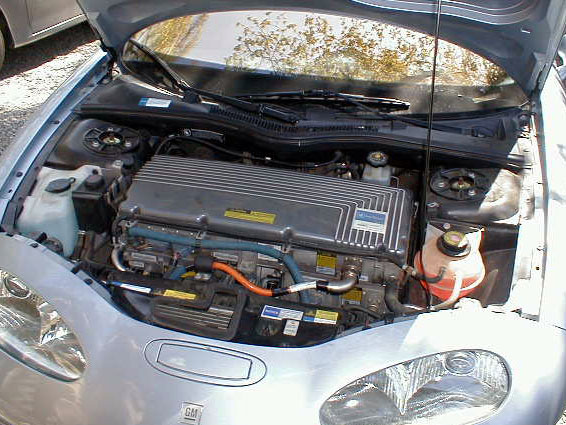 I don't think there has ever been a car with a smoother underbody.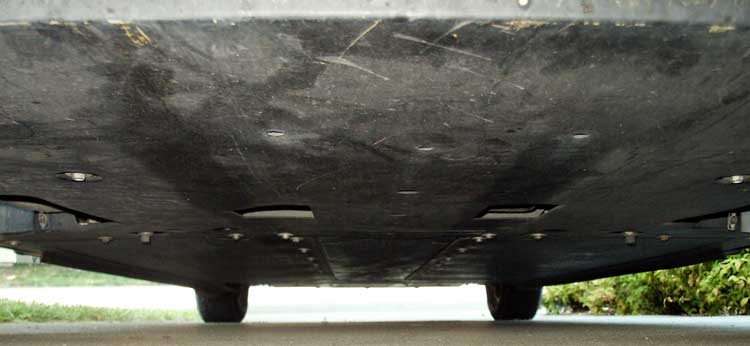 ---