Tesla Superchargers at Harris Ranch, CA
---
Harris Ranch, Coalinga, CA. April, 2013. Tesla Supercharger installation. (As of April 7, PG&E has turned the power on to the new transformer that feeds the six new Superchargers on the restaurant side. The chargers are powered and fully operational).
On a trip to Lemoore, CA (don't ask), we stayed at Harris Ranch for the weekend. And for the entire weekend, we saw exactly ZERO Model S cars at this facility that offers *eight* ways to quickly charge! (note that we have reports of several Model S owners having charged that weekend - I just missed them!) Nonetheless, I sure got to see a lot of chargers. This charger installation, more than anything else, inspires me to think highly of Tesla. This is some serious hardware that instantly makes long-distance EV travel possible. Gone are the days of taking over 24 hours to drive between the SF Bay area and the LA area. This is such a pivotal location - being half way between Sacramento (and the SF Bay Area) and Los Angeles.
Several years ago, Earl Cox got this rolling with the first Tesla Roadster charger at the facility. That first charger, and the first 90 kW Supercharger installed earlier this year, are located adjacent to the Shell Gas station building as seen here: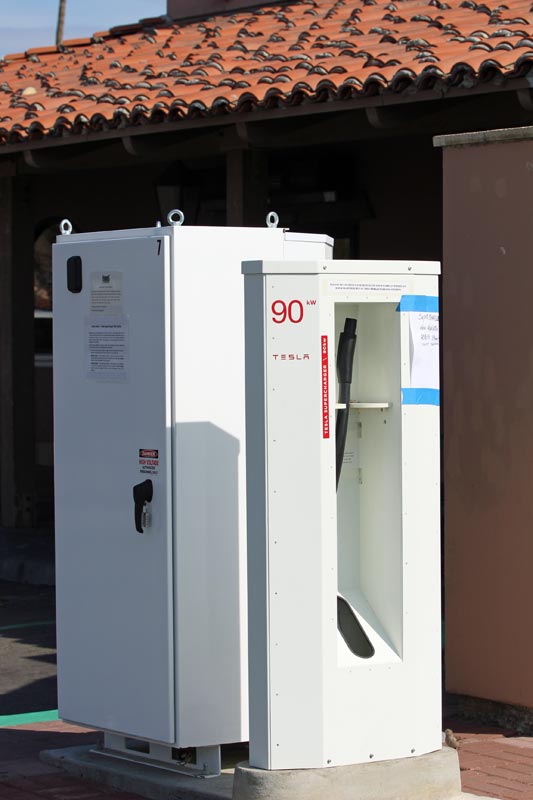 This informational note is posted on the charger cabinet:

Here is the 70 kW Roadster charger in relation to the first Supercharger. Note that there is an adapter locked onto the Roadster charger. I don't know enough about the connectors to understand just what that does. My guess is that it allows a Model S to charge from the Roadster charger at 70 kW: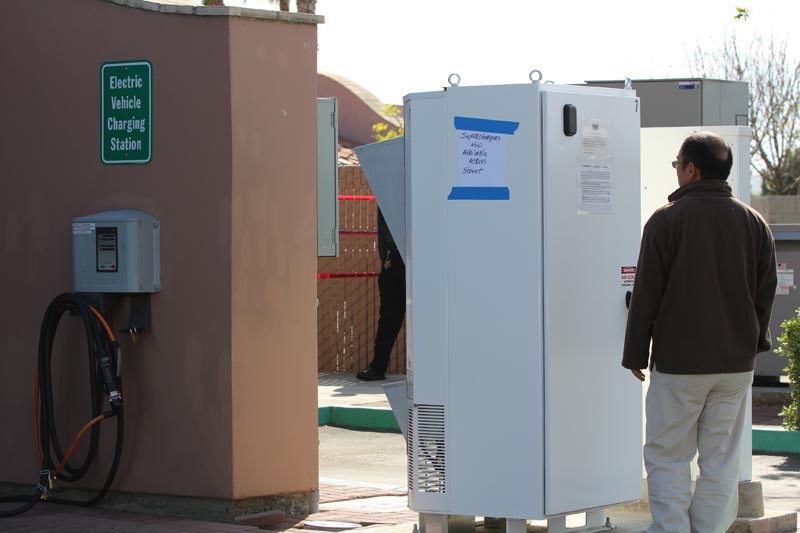 Then if you cross the street (East) to the restaurant, and look left (North, at the North-West corner of that parking lot) you find the new stuff. Three cabinets feeding six Superchargers. Shown here are the four in typical "stall" configuration: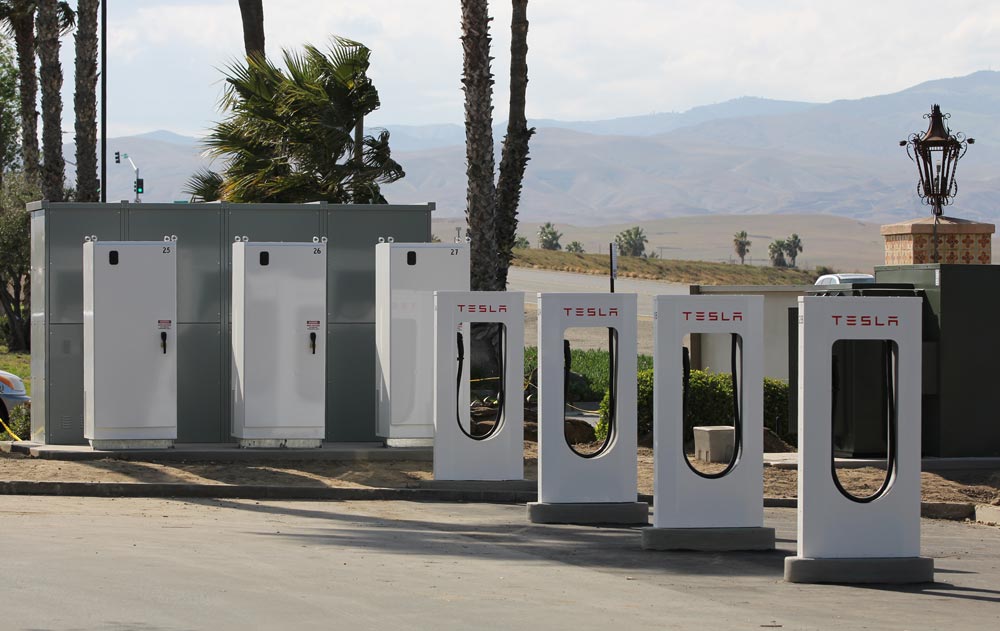 Then, oddly, there are two that are stuck at the back of parking spaces in a more traditional orientation, seeming making them a bit less convenient for Model S charging. I was told (by a guy heading to Barstow with yet another Super Charger on his truck) that the site didn't want to consume an entire six spaces with chargers, so the final two were put behind the curb. As we departed on Sunday, those posts were being adorned with EV parking signage.

My arty shots since I had my expensive camera and lens. Two different focus points. My favorite shots of the trip.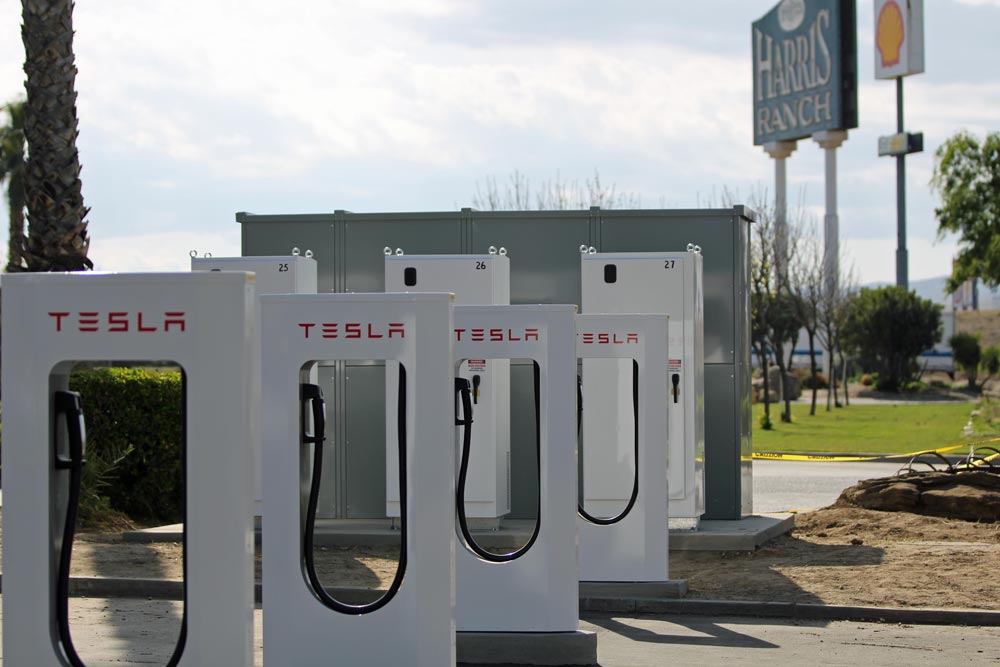 The Supercharger connector.

---